2012 April 13
Open Studio with guest Figures
by anna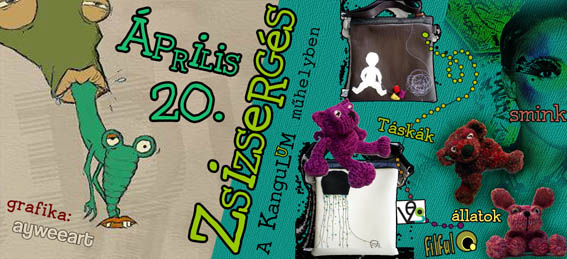 On the 20th April our studio will be infested with figures. They will be on the walls, on the shelves, on the bags and even on faces.
exhibitors:
graphic design: ayweeart, Kőteleky Éva
bags: Vezsó, Varga Zsófia
knitted animals: Filful, Uri Erika
make up: Bíró Andi ................ The first five volunteer will get an extrem make up for the night
Guests are awaited from 6pm.